If you're reading this page, odds are you or someone you love is struggling with addiction or alcoholism. If you leave this page learning only one thing, please understand that addiction and alcoholism are very treatable conditions. Not only is treatment effective, it can be life-altering and transformative. I began my career working in substance abuse treatment centers in Athens, GA and Atlanta, GA back in 1999. I hold an advanced certification for treating substance abuse and dependence: the Certified Addiction Professional credential from the Florida Board. I specialize in treating professionals, and have experience treating medical professionals and aviation professionals, in particular. Substance abuse counseling is a passion of mine because I find it to be one of the most efficacious and inspiring areas of the counseling field. It is truly a remarkable process, and one that I am always humbled, honored and grateful to be a part of.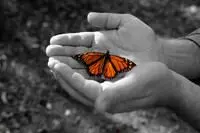 Depending on several variables that I will assess during the first session, counseling for substance abuse may be completed on an individual basis with me. My outpatient practice is best suited for clients who have completed a treatment stay and wish to solidify their recoveries and relationships in recovery, or who otherwise have sustained abstinence from substances in place. However, some people require medical detox. Some others require longer term interventions at a higher level of care than individual, outpatient counseling with me can provide. In these instances, I can explain your options and help you find a treatment center that will fit your needs.

While I am aware that some people do manage to get clean and sober without them, I am a very strong proponent of 12-step recovery groups. They are free, supportive, and have nearly 100 years of history helping people recover and thrive. Why not go? I can answer your questions about AA, NA, Al-Anon, Nar-Anon, ACOA (Adult Children of Alcoholics) OA (Overeaters Anonymous), step work, and why it is that these groups are tremendously effective for millions of people around the globe. They are an excellent adjunct to therapy.

If you are already in recovery, I welcome the opportunity to work with you. I am well-versed in relapse prevention. I am also experienced at helping clients in recovery navigate relationships, careers, and self-growth once recovery from the chemical addiction is addressed and maintained.

Call me today and interview me to see if we are a good fit. I look forward to your call.